Come work at Lumon to create better homes
Join our team in making better homes
If you have a passion to help customers make their homes better you are in the right place here at Lumon Canada Inc. Our sales representatives are active, goal oriented and want to use their expertise to find the best possible solution for the customer. At Lumon you don't need to an experienced sales professional but what you need is willingness to learn and develop. We will offer you a through onboarding and a team that helps you when ever you need. Do like the sound of this? Then see all our open sales positions and apply now.
We want to grow together with our employees
What makes us unique is our way of meeting our customers' needs and face them as a chain of dedicated professionals who are committed, work together and deliver their promises from the first touch point to a finished glazing and maintenance. At the very core of our culture are the people who want to pursue our vision to be the best and most desired choice for our customers. We value people who are enthusiastic, have high energy and enjoy a fast pace - as we are constantly growing and keen on taking our operations to the next level. We can't be the best if we stop.
Why work for Lumon Canada?
We help you to grow personally and professionally

As Lumon Canada Inc. is constantly growing, so are our people. We want to see you succeed! Investing in our team is the key to our success.

We're committed to safety in all our processes

Our goal is that our employees come to work healthy and leave home healthy after the work day. We make sure to complete preventative occupational safety work. This includes for example doing safety observation walks at construction sites and in our own factories. We always keep work safety on the agenda of all team meetings and investigating all the accidents that have occurred.

We're committed to employee satisfaction

We measure the satisfaction of our employees three times a year. The results are systematically monitored by personnel groups and supervisors and are always gone through with the teams. Our personnel thinks that best thing about working at Lumon Canada Inc. are the amazing co-workers, the reliability of Lumon as a big and international employer and the opportunity to develop our own professional skills and up-to-date tools.
We are always near

We aim to deal with situations proactively and in a timely manner, in order to find a solution to the customer's, stakeholder's or co-worker's needs. We do the things in which we are best at.

We keep our promises

Our word and handshake can be trusted. Our operations are guided by the promise we give to our customers, stakeholders and to one another.

We build the future together

We are building our long-term future for years ahead in a profitable and sustainable way in collaboration with customers, partners and our own employees. We always care about our colleagues.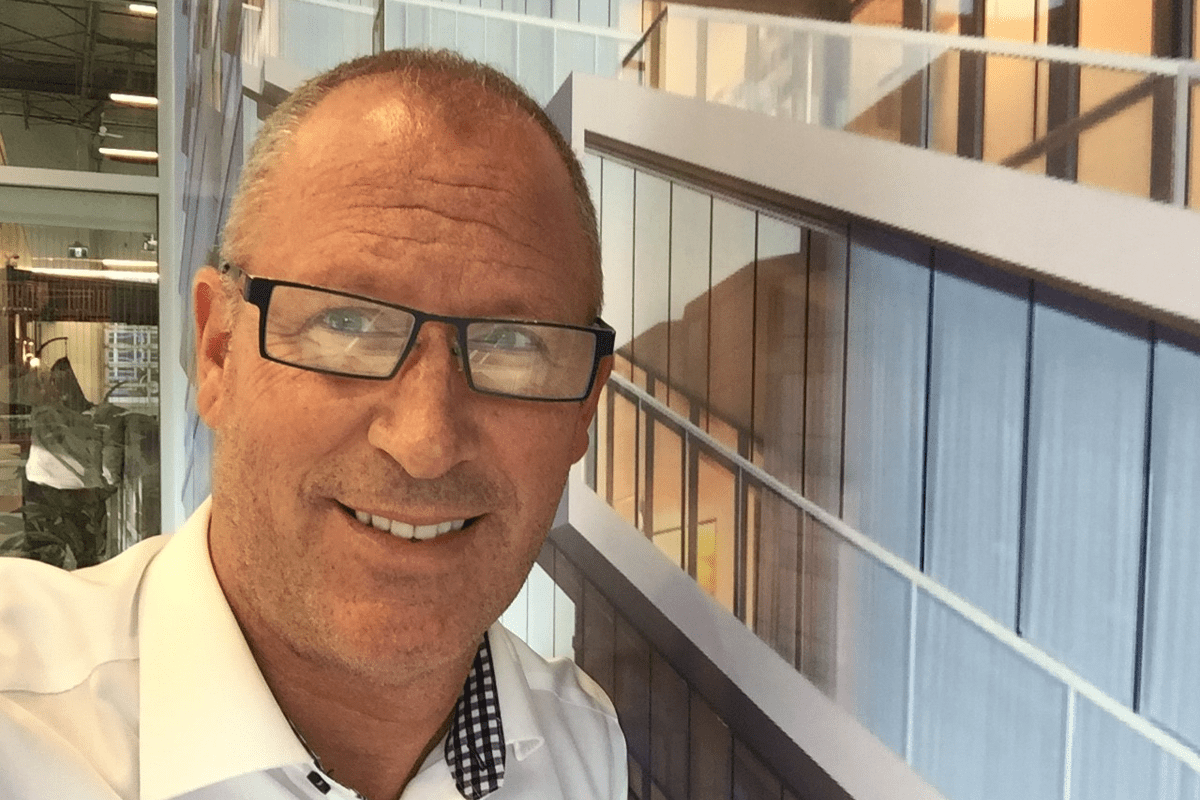 Why our employees love working at Lumon
"I love to work at Lumon because there is so much potential in North America. People that live in Multi-Residential buildings love our concept!"
Mark de Graaf, Business Development Manager
About Lumon Canada Inc.
Lumon is a pioneer in the design, manufacture and installation of outdoor rooms designed for usability and comfort. With our headquarters and history located in Finland, Lumon Canada Inc. values its Scandinavian roots and with that, Scandinavian design. Lumon Canada Inc. is a pioneer in the industry in North America, with over 10 years of experience on the continent. We want to be a part of creating better homes all around the world, and are excited about growth in North America! The figures below are presented on the basis of Lumon Group.