Our story
Where did Lumon come from?
Humble beginnings
Our story began in a chicken coop in Finland in 1978. Our first balcony glazing was installed in 1990 and interestingly enough, is still in use. We believe that the best stories do not always require a prestigious beginning, but even humble beginnings can be the start of building a great success story. We began our North American operations in 2011. Below you can see a picture of our grand opening in our small Cookstown office space in August of 2011.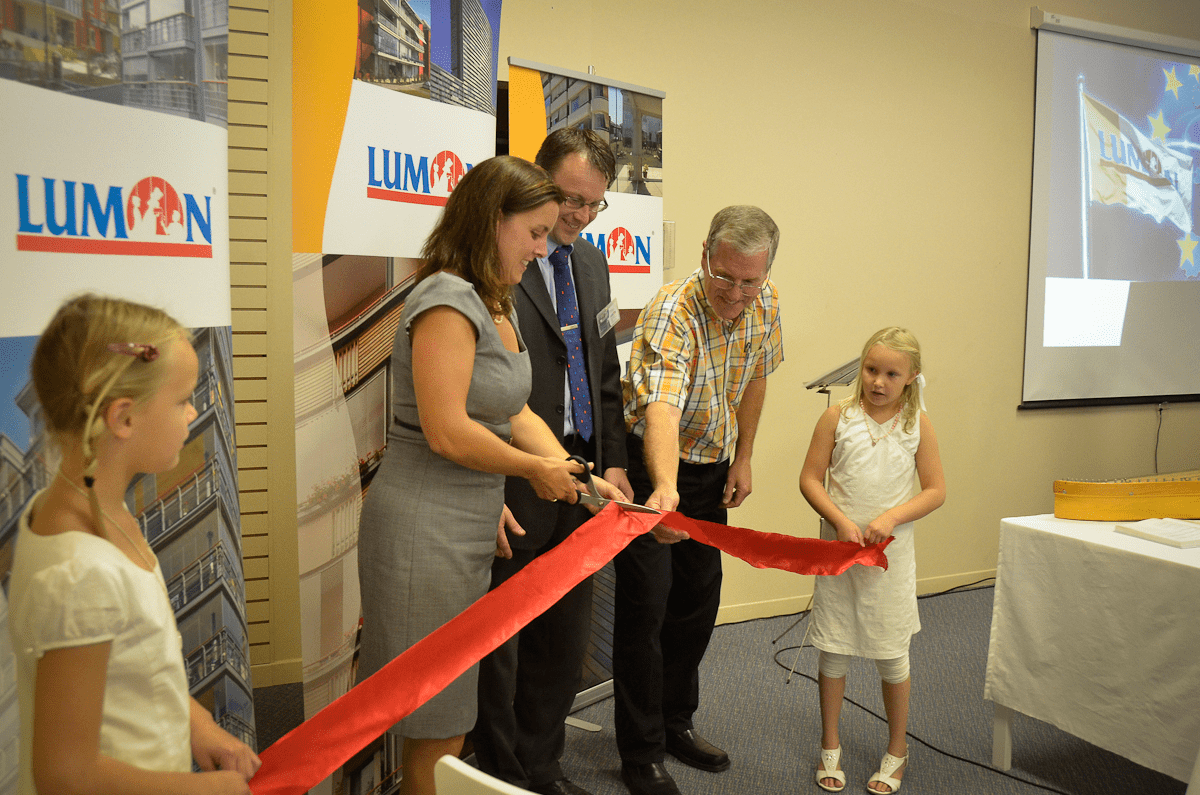 As you might imagine, that story cannot be created without people. Today, Lumon is known as an international professional in balcony facades and terrace glazing, where the belief of achieving things together on the basis of company values is strong. In North America, we are becoming recognized as industry leaders, and now have three offices and extensive automated production facilities within Canada.
We take care of the entire supply chain from production to sales to installation, without forgetting our various support functions. Keeping our promises to the customer is of utmost importance to us, and we stay near even after the installation is complete. Lumon's employees treasure the supportive and exciting working environment they get to be a part of, where development never stops. We also understand that mistakes are a part of development, and together is the best way to resolve them. There are over 1500 of us here at Lumon worldwide, and we believe that the best is achieved by learning together… exactly what has taken us from the chicken coop to where we are today.
More room for life
After over 40 years of experience and over a million glazed balconies and terraces on four continents. We are convinced that our customers do not just buy glass and aluminum, they buy something more, they buy 𝐦𝐨𝐫𝐞 𝐫𝐨𝐨𝐦 𝐟𝐨𝐫 𝐥𝐢𝐟𝐞. Lumon Glazing gives a new-found possibility to convert unused outdoor places into inspiring and versatile glazed living spaces throughout the world providing more room for life, whatever it might look like